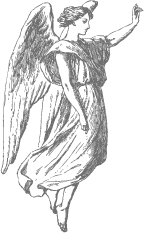 A flexible portal website allows you to create a specific feature that you want for your site, by creating components and/or modules responding to your needs.
We develop custom solutions for your portal website by analyzing your specifications and the complexity of the desired functionality. All our extensions, components or modules are tested before delivery.
When necessary, we can assist you and/or train you to ensure a perfect control of these new tools.
Social network
It allows you to literally transform your web site into a true social network, online community or community portal.
Blog pro
A blog is a mini website or a part of your site focused on the ease of creating and updating as well as interactivity with visitors.
Paypal cart
The PayPal cart is a e-commerce solution combining total control of managing your sales at competitive rates.
E-catalog
An online catalog is designed to showcase your products and services. It allows you to easily manage each item you wish to present. This catalog allows you to save time and money.
Forum internet
A discussion forum is a service that allows a group of people to exchange informations, ideas on a specific subject, ask a question for which the search engines did not answer.
Documents Library
A documents library can be used to totally manage electronic data or documents that pass within companies and/or through exchanges with partners. (customers, suppliers)
Live chat
You have installed a forum on your site and it works pretty well. A small community begins to grow and exchange ideas and the atmosphere is good. Why not install a chat?
Multilingual module
Only localization can conquer global markets. It allows you to reach your customers in their own language and culture and thus improve your communication.
Agenda
Calendar allows you to easily share events and publish them on your website. If you publish information about events, your users can add them to their own agendas.
Learning classroom
We offer a web course management. It allows managers to create courses and administer an e-learning site.
Resume & job
Your visitors can browse your jobs or search by title and complete a resume directly online.
Ticket support
Our ticket systems, allow users and customers to directly report a problems on your web portal.